In Krasnodar, on May 31, a meeting of delegates from the Skolkovo Institute of Science and Technology with representatives of agro-industrial enterprises, administrative and managerial staff, leading higher educational institutions and research institutes of Kuban, including the Kuban State University, the Kuban State Agrarian University , the Kuban State Technological University, the All-Russian Research University Institute of Oilseeds , Krasnodar Scientific Center for Zootechnics and Veterinary Medicine, North Caucasus Federal Nuctic Center for Horticulture, Viticulture, Winemaking, National Grain Center Federal Scientific Center for Rice. The meeting was also attended by the head of the Center for Business Education of the Union "Chamber of Commerce and Industry of the Krasnodar Territory" Ilyin Sergey, Deputy General Director of "Progress-Agro" Kusakin Alexander, Head of the "Strategic Planning Department" Smirnov Gleb, Head of the Department of Industrial Automation and Metrology of LLC "Euro-Khim-Belorechensk Mineral Fertilizers" Molostov Dmitry, Director of the "Kuban Scientific Foundation" Anisimov Viktor. In total, more than 50 participants attended the meeting.
(Promo video)
During the meeting, representatives of the delegation considered issues related to the joint implementation of projects with Skoltech Agro aimed at the development of the agricultural sector of the Krasnodar Territory, as well as industrial partnership.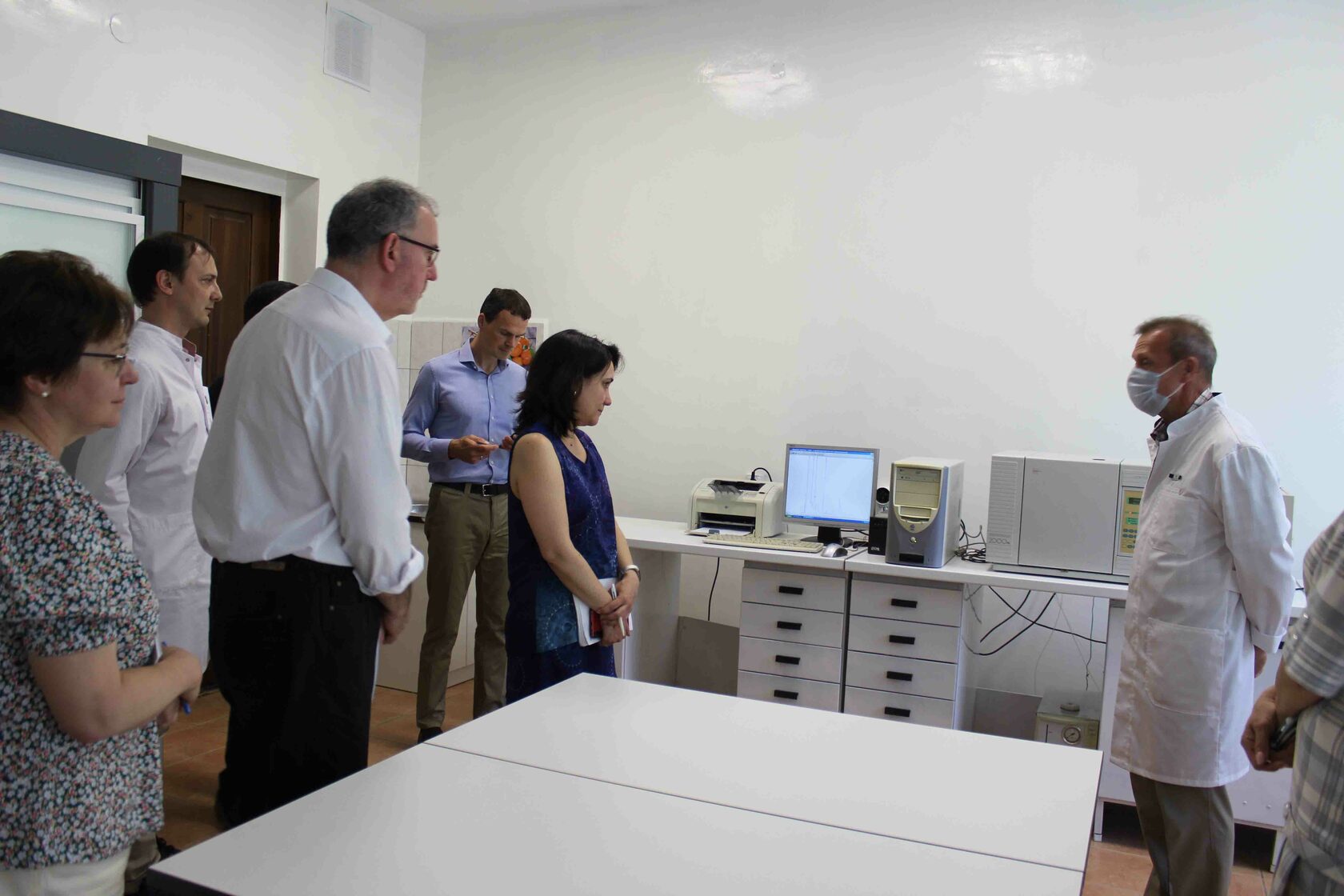 Skoltech delegates at The North Caucasian Federal Research Center for Horticulture, Viticulture, and Winemaking. Here, they visited the laboratories of the functional scientific centers "Breeding and nursery", "Viticulture and winemaking", a micro-winemaking workshop, a laboratory for processing and storing fruits and berries. The staff of the center conducted a tasting of wine products made from varieties of selection of the Federal Research Center .
Skoltech delegation at Federal Rice Research Center, where they talked about the use of unmanned aerial vehicles in rice growing. The parties saw an opportunity for cooperation in this area, in terms of image analysis and identification of varieties. The possibility of joint implementation of projects in the field of genomic and marker selection was also discussed with the scientists of the center.
Find more information here:
Kuban Science Foundation (RUS)
North Caucasian Federal Research Center for Horticulture, Viticulture, and Winemaking (RUS)
Federal Rice Research Center (RUS)